Excel Solutions
Internet - Home Phone - Television - Surveillance - Boosters
Techs standing by throughout Alberta, BC, NWT, and Saskatchewan!
Phone Boosters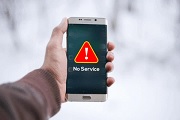 Calls Dropping?
You may be in a low signal area, get a cell phone booster. Request a Quote today!
Request Quote
---
Get faster Internet!
Do you like in the country and suffer from slow internet? Have Excel Solutions come out and get you hooked up with the best possible solution for your area. There is no reason to be out of the loop when it comes to streaming tv, video chatting, social media or fast content! Stay connected with Xplornet Rural Internet. At Excel Solutions we pride ourselves in giving the customer the best possible experience and being satisfied with the end result.
Having techs in Parkland County, Bonnyville, Athabasca, Lac La Biche, Andrew, Vegreville, Grande Prarie, Edmonton, Calgary, Prince George and more. We are never far away from getting you hooked up.
Check out these products we can set you up with
Wireless Internet
Satellite Internet
Camp Services Internet
Back up data connections for business
Satellite Television
Cell Boosters
Home Wiring
Operating in Western Canada for over 10 years, sign up here for the fast, reliable service you expect!